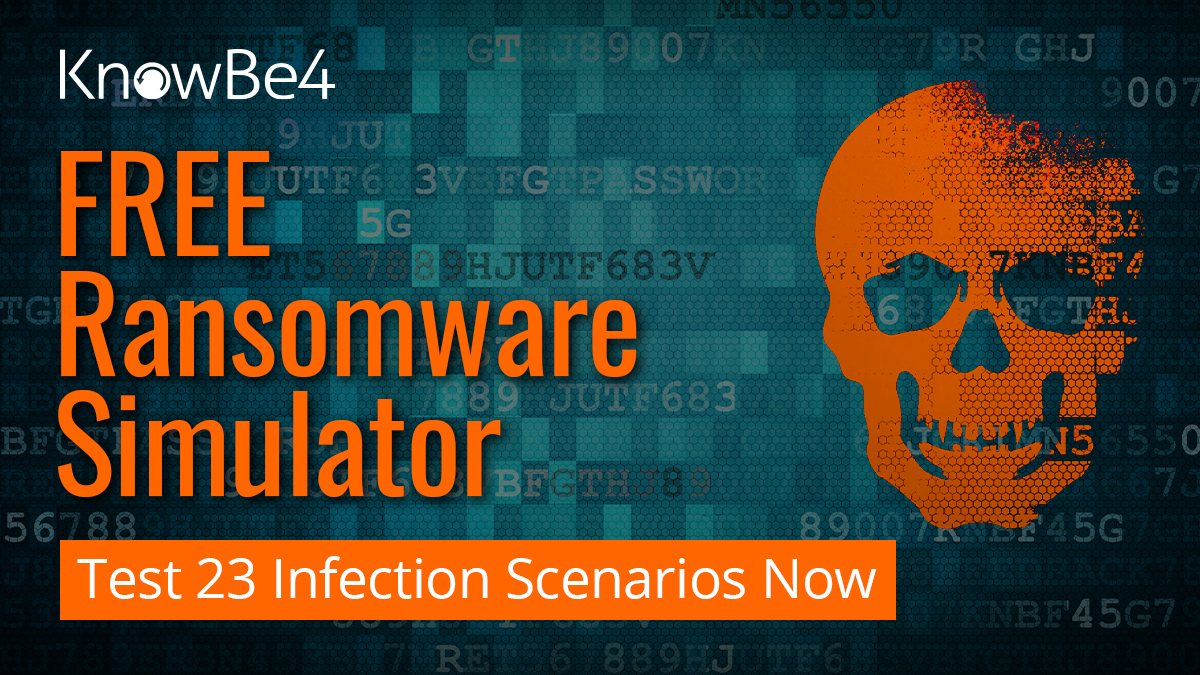 As ransomware techniques continue to evolve, two new ransomware strains, DearCry and Black Kingdom, were blamed for the huge Microsoft Exchange server attacks earlier this year, which affected hundreds of thousands of organizations globally. The hackers used these attacks to siphon email and compromise environments.
Whether your organization runs Exchange or receives emails from organizations that use Exchange servers, the risk has just skyrocketed. That's why we've updated our Ransomware Simulator tool "RanSim" to add another two new ransomware scenarios you can test on your network! These new scenarios simulate ransomware strains like DearCry and Black Kingdom that exploit known ProxyLogon vulnerabilities in Exchange, encrypting copies of attacked files and deleting the originals.
Try KnowBe4's updated Ransomware Simulator tool and get a quick look at the effectiveness of your existing network protection against the latest threats. RanSim will simulate 22 ransomware infection scenarios and 1 cryptomining infection scenario to show you if a workstation is vulnerable to infection.
Here's how RanSim works:
100% harmless simulation of real ransomware and cryptomining infections

Does not use any of your own files

Tests 23 types of infection scenarios

Just download the installer and run it

Results in a few minutes!
This is complimentary and will take you no more than five minutes. RanSim may give you some insights about your endpoint security you never expected!
Simulate 23 Infection Scenarios Now!
Don't like to click on redirected buttons? Cut & Paste this link in your browser: https://www.knowbe4.com/ransomware-simulator