Endpoint security, firewalls, VPNs, authentication systems… we've all got them. But do they really provide the comprehensive level of security your organization needs to keep the bad guys out? The unfortunate reality is that each of these security layers can provide hackers with a back-door to attempt a phishing attack.
And we're going to show you how!
In this exclusive webinar Kevin Mitnick, the World's Most Famous Hacker and KnowBe4's Chief Hacking Officer, and Perry Carpenter, KnowBe4's Chief Evangelist and Strategy Officer, will show you shocking examples of significant vulnerabilities that social engineers and hackers use to circumvent these traditional security layers.
There is no need for a false sense of security. Better defend your network by learning:
The 3 most common causes of data breaches
Significant vulnerabilities recently discovered in common technologies
Kevin's top tips for security defenders
Why security awareness training is a security layer you can't afford to skip
Kevin will share new hacking demos that will scare the daylights out of you. Find out how to mitigate these risks before it's too late.
Find out how to mitigate these risks before it's too late!
Speakers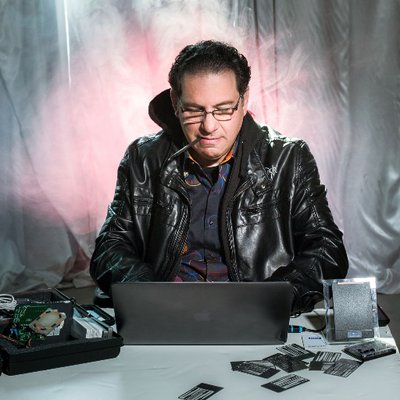 Kevin Mitnick
Chief Hacking Officer,
KnowBe4
Kevin Mitnick is the world's most famous hacker, bestselling author, top cyber security speaker and KnowBe4's Chief Hacking Officer. Once one of the FBI's Most Wanted because he hacked into 40 major corporations just for the challenge, Kevin is now a trusted security consultant to the Fortune 500 and governments worldwide.

Perry Carpenter
Chief Evangelist & Strategy Officer,
KnowBe4
Perry Carpenter currently serves as Chief Evangelist and Strategy Officer for KnowBe4, the world's most popular security awareness and simulated phishing platform.
Previously, Perry led security awareness, security culture management, and anti-phishing behavior management research at Gartner Research, in addition to covering areas of IAM strategy, CISO Program Management mentoring, and Technology Service Provider success strategies. With a long career as a security professional and researcher, Mr. Carpenter has broad experience in North America and Europe, providing security consulting and advisory services for many of the best-known global brands.
Perry holds a Master of Science in Information Assurance (MSIA) from Norwich University in Vermont and is a Certified Chief Information Security Officer (C|CISO).