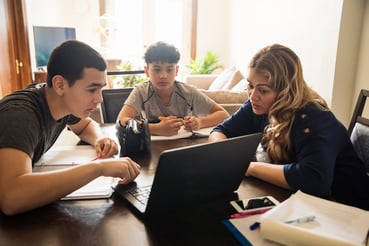 The New York State Education Department (NYSED) released an advisory warning that scammers are impersonating its employees in an attempt to steal social security numbers and money. The scammers are calling medical professionals and informing them that they need to send a payment in order to keep their license.
"The New York State Education Department today is warning licensed professionals in New York State about a scam involving telephone calls from individuals posing as NYSED Employees or law enforcement officials to defraud and extort victims," the department states. "The scam is targeting such licensed professionals as physicians and pharmacists, and is seeking the professional's social security number and an immediate bond payment under the guise that the professional's license has been suspended and payment is required to reverse the suspension and avoid further charges. The New York State Education Department will never telephone or fax any individual to request a bond fee or payments related to an ongoing investigation of professional misconduct. If you receive such a phone call, please hang up immediately and report it to the proper law enforcement authorities."
Commissioner Betty A. Rosa stressed the vileness of attempting to scam medical personnel in the midst of a pandemic.
"The commitment of our front-line workers and licensed professionals to their fellow New Yorkers has been unwavering throughout the pandemic, which is why this scam is so reprehensible," said Commissioner Betty A. Rosa. "We will work with our partners in law enforcement in any way possible to ensure those responsible for this scam are brought to justice. New Yorkers should be aware that the Department will not telephone any licensed professional to seek a bond fee at any time and should report any such call immediately."
New-school security awareness training can give your employees a healthy sense of suspicion so they can identify scams and other social engineering schemes.
The NYSED has the story.