Here are important fresh content updates and new features to share with you for the month of November.
HOLIDAY RESOURCE KIT NOW AVAILABLE
It's the busiest time of year for everyone, especially cybercriminals. They know surges in online shopping, holiday travel, and time constraints can make it easier to catch users off their guard with relevant schemes. We've put together a free holiday resource kit to share with your users including a training video, infographics, awareness posters and a video on common holiday scams. There are even free resources for you!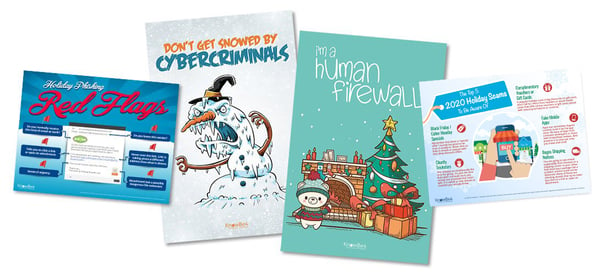 Don't like to click on redirected links? Copy & paste this link into your browser:
https://www.knowbe4.com/holiday-resource-kit
---
FRESH TRAINING CONTENT BY PUBLISHER

KnowBe4
We're excited to release five new training modules from KnowBe4 this month, including updated and brandable flagship courses for 2021.
2021 Kevin Mitnick Security Awareness Training (15-minute version)
This module gives you the insider information you need to identify common techniques hackers use against you in an attempt to gain access to your organization's valuable resources. Join Kevin Mitnick as he takes you behind the scenes to demonstrate how the bad guys do what they do.
2021 Your Role: Internet Security and You
The Your Role training module helps the average employee to understand today's threat landscape and see that the threats out there are more common than they might think. Whether they are new or needing a refresher on cybersecurity, they will gain a healthy sense of suspicion as they explore their role in keeping their organization secure against these threats.


2021 Social Engineering Red Flags
Join Jenny Radcliffe, world-renowned social engineer and security expert, as she shares her first-hand knowledge of the threats you face on a regular basis from cybercrime. She'll help you to recognize these threats and what steps you can take to reduce the chances that you and your organization become the hacker's latest victim.
2021 Common Threats
In this module, Kevin Mitnick explains some of the newest ways that bad actors are targeting you and your organization by using phishing attacks. He describes why it is so important to be suspicious of any unexpected emails that ask you to make an action. He then demonstrates how hackers conduct two such attacks.
The Kevin Mitnick Security Awareness Training 15-minute module is available at all subscription levels. Your Role: Internet Security and You, Social Engineering Red Flags, and Common Threats training modules are available at the Gold, Platinum, and Diamond subscription levels.
---
Stay Safe for the Holidays
Today's globally connected society makes it easy for us to do many things online. Unfortunately, it also makes it easier for criminals to take advantage of us.
In this short video module, Alessandra, from the KnowBe4 team in Brazil, reports on the latest cyber threats to a group of KnowBe4 colleagues located worldwide via Zoom. She gets their feedback on ending a turbulent 2020 without falling victim to a cybercriminal.

Translations in major languages will be released in early December. This training module is available at all subscription levels.
---
The Security Awareness Company (SAC)
SAC added three new pieces of training content to the ModStore this month.
December 2020 Security Awareness Newsletter
Password management represents one of the most critical aspects of security. It's also an area of security where people tend to take a lackadaisical approach, putting their accounts and confidential information at risk.
In this month's issue, we take a look at privileged access, strong password creation, and multi-factor authentication to help give your users a refresher on best practices for login credentials. The newsletter is available in 18 languages.
---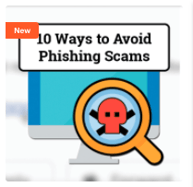 10 Ways to Avoid Phishing Scams
Phishing attacks continue to be the top threat for both organizations and individuals. This brandable training module highlights ten tips that will help you make security awareness decisions for both emails and text messages.
Learn how to identify when you're being scammed so you can avoid being victimized by phishing scams. A short quiz is also included.


All training content from The Security Awareness Company is available at the Diamond subscription level.
---
Popcorn Training
One new training module and one new poster were added this month from Popcorn Training.
Building Security Software Series: Digital ID
Session management is the second and equally important part of managing the digital identity of your users. This module contains the basics of digital identity session management and how to keep track of your users after they have been authenticated.


Cybersecurity Coloring Pack
Four different printable cybersecurity themed coloring pages make learning about security fun for the kids.
All Popcorn Training content is available at the Diamond subscription level.
---
exploqii
A new video module from exploqii was released in November.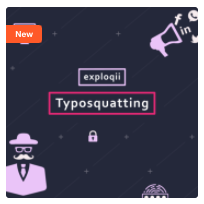 Typosquatting
Making a typo when entering the URL of a website – is that a problem? It could be, if cybercriminals have been expecting it to happen and have gone live with a plausibly 'copy' of a website whose address is frequently misspelled.

If you want www.apple.com but type www.appel.com, you could land on a website that looks like it belongs to the smartphone manufacturer but in fact does not. It was created by criminals with dangerous consequences for those who visit the website.
This video outlines best practice tips on how to best secure these devices and protect your organization against risks. Available in English US and German.
All exploqii content is available at the Diamond subscription level.

---
El Pescador
El Pescador added two new pieces of training content this month.
Remote Work Series: Policies and Procedures
Remote work is now a reality for many employees and it is important to remember how to ensure the security of your organization's data, and also all information from your employees, suppliers, and customers.
It is crucial that organization security and policy procedures are followed not only at the office but also while working remotely. This video module reinforces the importance of your organization's security policies and procedures to your users. Available in English US, Portuguese BR, and Spanish LA.
---
Security Beyond the Office with Quiz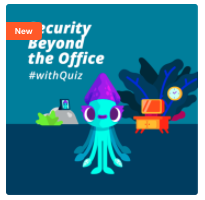 An employee represents the organization even when they are not in the office. That's why the bad guys create scams to steal your information even when you are not in your organization's physical space.

In this brandable training module, we analyze different spaces where information may leak outside the organization. You will learn which habits are considered secure when you are not in the office, concluding with a quiz. Available in English US and Portuguese BR.
All El Pescador content is available at the Diamond subscription level.
---
FRESH NEW TRANSLATIONS
In addition to fresh new training content, you want content localized to the language needs of your organization and users. That's why in addition to constantly updated and new content, KnowBe4 releases fresh new translations regularly to the ModStore.
Check out the new translations added to the KnowBe4 ModStore:
Popcorn Training Compliance Series: Acceptable Use Policy

is now available in 19 languages
KnowBe4 Cybersecurity Awareness Training for Texas

is now available in English US and Spanish LA
In the month of October, 257 new translations were added for the following training content categories:
Newsletters/Security Documents/Posters: 44
Games/Assessments/Training modules: 17
Video Modules: 196
---
Ready to see how you can build a mature security awareness training program using great, fresh content from the KnowBe4 library?
As of November 30, 2020 KnowBe4 has:
1,191 Pieces of Education and Training Content

294 Interactive Training Modules

410 Video Modules

224 Posters and Artwork

238 Newsletters and Security Docs

25 Games

Over 5,000 Phishing Templates
To see the full list of new content added this month and an inside look into the KnowBe4 platform,
sign up for the Modstore Training Preview
today!