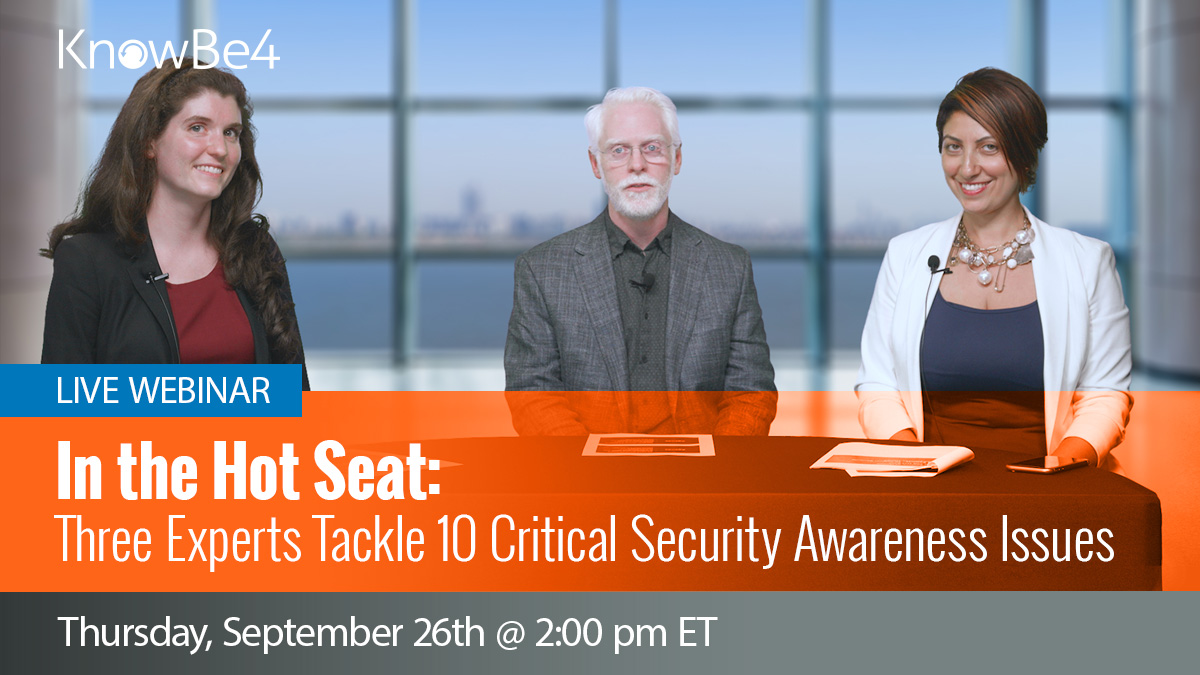 Three experts. 10 hot topics. Sixty minutes. What happens when you lock highly opinionated security awareness experts in a room with a microphone and a list of top security issues facing your organization? This is your chance to find out!
In this webinar on September 26th at 2:00 PM EST, Perry Carpenter, KnowBe4's Chief Evangelist and Strategy Officer, and, our guests, Forrester's Jinan Budge and Claire O'Malley will provide practical advice and pithy comments as they take on a wide-ranging list of security awareness topics, behavior, and culture management issues in rapid-fire format.
Key topics will include:
The real cost of ignoring the human element

What can security awareness mean for your organization's overall reputation?

Talking to your execs and the board about cybersecurity

How do you measure the benefit of awareness, behavior and culture change?

Security awareness & training content: Quality versus quantity

And many others!
About the Speakers

Perry Carpenter
Chief Evangelist & Strategy Officer
KnowBe4
Perry Carpenter currently serves as Chief Evangelist and Strategy Officer for KnowBe4, the world's most popular security awareness and simulated phishing platform.
Previously, Perry led security awareness, security culture management, and anti-phishing behavior management research at Gartner Research, in addition to covering areas of IAM strategy, CISO Program Management mentoring, and Technology Service Provider success strategies. With a long career as a security professional and researcher, Mr. Carpenter has broad experience in North America and Europe, providing security consulting and advisory services for many of the best-known global brands.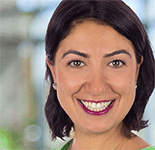 Jinan Budge
Principal Analyst Serving Security Risk Professionals
Forrester
Jinan is an experienced leader serving security and risk professionals who specializes in transformational change and building sustainable cybersecurity, digital, and information risk management capabilities. Jinan has delivered outstanding results using strategic and innovative thinking in the cybersecurity field—building, standing up, and delivering significant cyber transformation strategies across the public and private sectors. Jinan's research centers on building transformational and effective security programs by focusing and communicating the business issues and value of security to organizations and executives.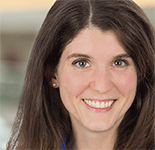 Claire O'Malley
Researcher Serving Security & Risk Professionals
Forrester
Claire serves Security & Risk (S&R) Professionals. Her research supports security awareness and training, email security, and the sourcing of security services. She also helps clients identify and evaluate geopolitical risk.
Get the expert take! Find out how to empower your end users, measure success and help keep the bad guys out.
Don't like the link? Register Here: https://event.on24.com/eventRegistration/EventLobbyServlet?target=reg20.jsp&blog=&eventid=2090640&sessionid=1&key=094544FEFFA8D253A355F792E87DC543&regTag=&sourcepage=register