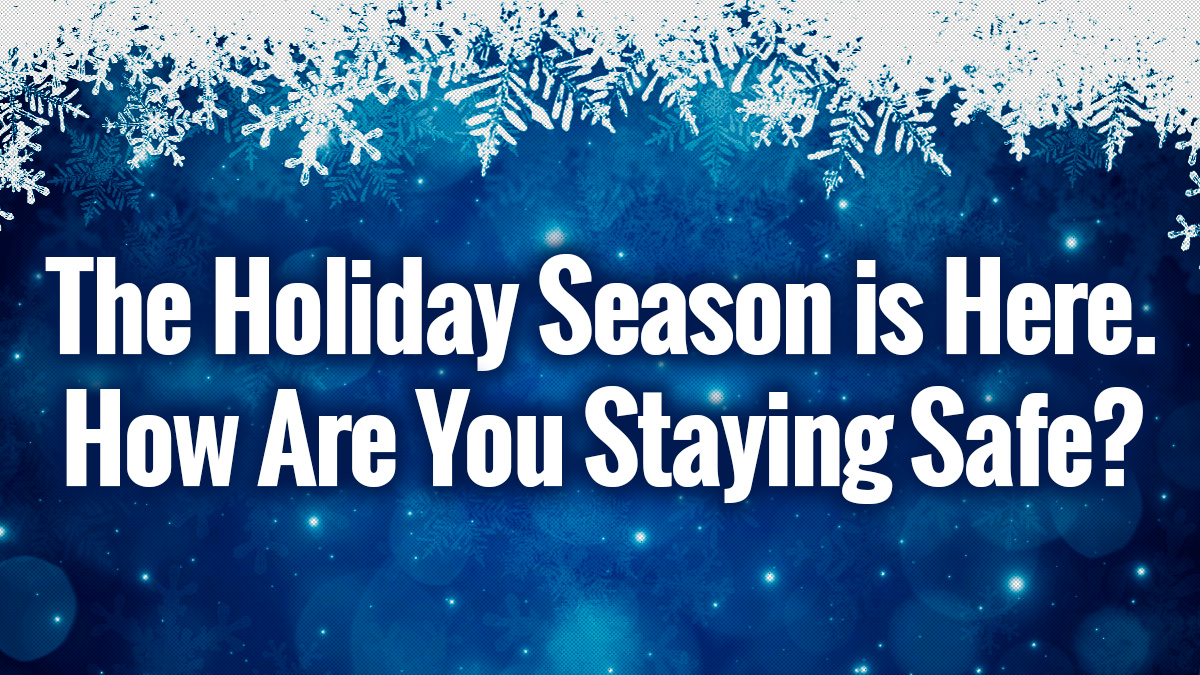 With users focused on holiday activities, cybercriminals take advantage of lowered defenses and holiday distractions to scam users into becoming victims. Phishing emails about shipping notifications, ecards, and holiday events flood inboxes and can be easy to miss. While users in IT and Security are less likely to click on these types of emails, users are generally less scrutinizing. And the bad guys know it.
That's why we have a brand new holiday resource kit available for you and your end users! We also have some other fun holiday festivities below:
Free Holiday Resource Kit
It's the busiest time of year for everyone, especially cybercriminals. They know surges in online shopping, holiday travel, and time constraints can make it easier to catch users off their guard with relevant schemes. We've put together a free holiday resource kit which includes a free training module, new infographics, awareness posters, and a video on common holiday scams. There are even free resources for you, get your free kit now!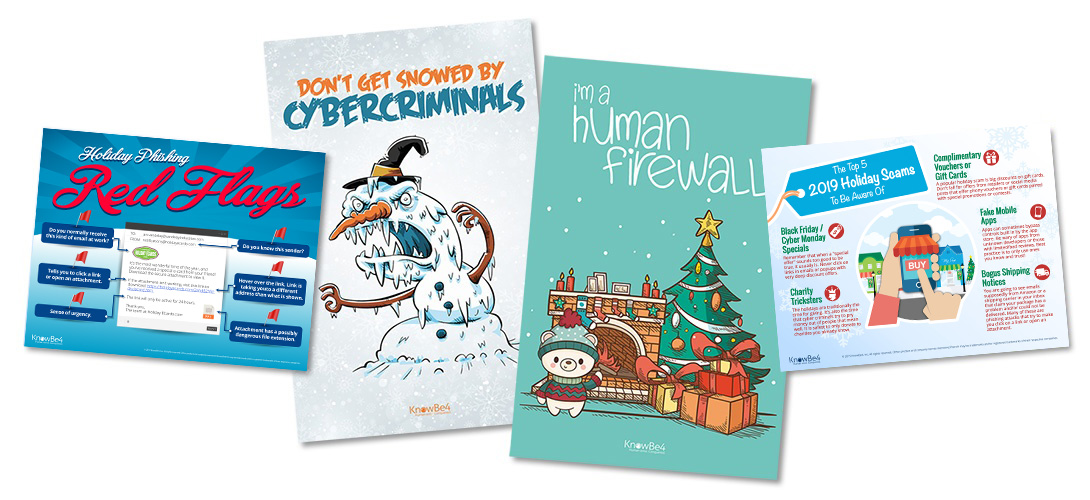 Holiday Scams To Skip - Video
Gift card fraud, charity scams, credit card suspicious activity? All of these can lead to a very un-happy holiday season. Stay safe, and look out for the tactics the bad guys are using to take advantage of unwary shoppers. Javvad Malik and Erich Kron share seven tips to avoid holiday scams and social engineering tricks during the holidays:
Will You Get Spoofed During The Holidays?
Are you aware that one of the first things hackers try is to see if they can spoof the email address of someone in your own domain? Now they can launch a "CEO fraud" spear phishing attack on your organization, and that type of attack is very hard to defend against, unless your users are highly 'security awareness' trained.

KnowBe4 can help you find out if this is the case with our free Domain Spoof Test. Plus, if you're in the US or Canada, you'll be entered for a chance to a $500 Amazon Gift Card (just in time for the holidays). Enter to win now! https://info.knowbe4.com/dst-sweepstake-nov-dec2019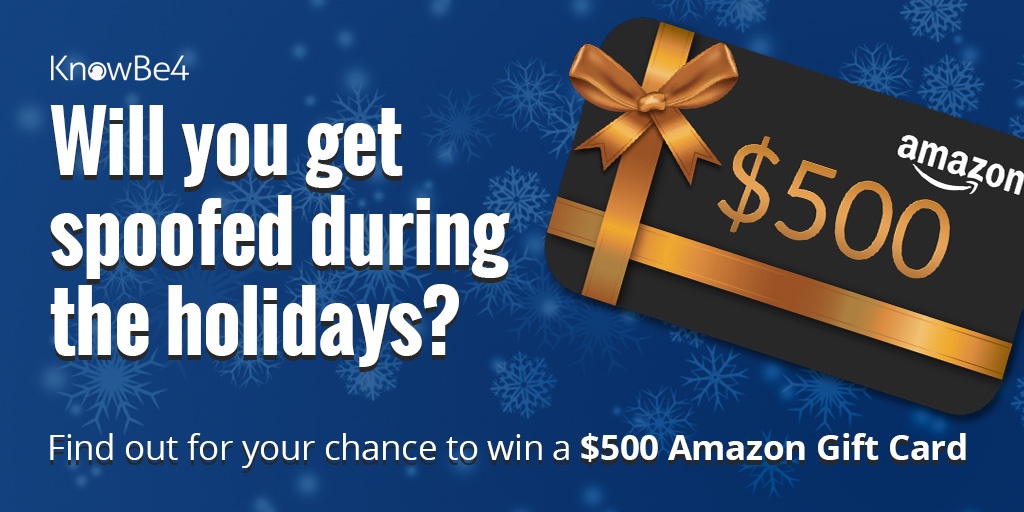 We hope everyone stays safe this holiday season!