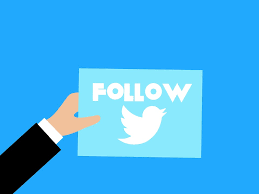 September 9, 2012 -- I have been a fan of Mike Elgan for years. He's often able to put his finger on the sore spot and boy this spot hurts for some people! He lists a new class of software
that tells fibs
on your behalf, and there is more of that stuff than you'd believe. He started with the example of the
'Fake Follower Check'
site, which shows how many Twitter followers aren't real people.
There are several websites he mentions, with their pricing: "How much does it cost to fake popularity? On the cheap side, you can buy 1,000 Twitter followers for $14 on a site called InterTwitter; 5,000 followers cost $43; 100,000 cost $487. Followers are even cheaper on FanMeNow, where you can buy 1,000 followers for $10 -- or 1 million for $1,350. Higher-end sites like Buy Active Fans promise not just followers, but engaged followers -- and even American ones. But those higher quality followers will cost you: 1,000 global followers cost $10, but 1,000 Americans will set you back $50. A global 100,000 runs $460, but the same number of Yanks costs $4,650."
So I decided to try this out for real, and use the high-end service he mentioned:
Buy Active Fans
, give this a try and report back. So here are the results. I started out with 305 followers, and when I checked the "before" picture 4% turned out to be fake (which surprised me), 24% of them were inactive, and 72% were good. I decided to take the risk, as they needed my Twitter password for this. (Yeah, Ik now, I know... risky, but hey I did not use that password anywhere else, and I have changed it right after the order completed. Dodged a bullet I fired at myself).
I ordered online September 3rd: 50 bucks for 1,000 US followers with Paypal, and sat back. They said it could take 72 hours. The first few days nothing happened, and then about 50 normal twitter notifications
(@name) is now following you on Twitter)
flooded in on Sept 8th. Next I received an email from support@buyactivefans.com stating:


Thanks for your patience. Your Order has been completed.

1,000 Targeted Twitter Followers (United States)

https://twitter.com/Stuallard

Previous Followers: 305

Current Fans: 1,383

Status: Completed

Thank you for using our services. If you've any questions or concerns

please don't hesitate to contact us. Have a good day.

Right after receiving that email I checked my Twitter account and sure enough, the number was correct. However, then I checked the
'Fake Follower Check'
site again and re-ran the numbers. Now, with 1383 followers, 49%(!) turned out to be fake, 7% were Inactive, and 44% were good.
So where does that leave me, is this worth it? To quote
Joe Lazauskas
, co-founder of Faster Times Media: "The answer is no. The risk is just too big. If you really want to boost your Twitter followers quickly, there's a better, more honest way to do it. Just follow a bunch of people who follow popular tweeters you hope to emulate, and wait a few days for 10-20% of them to follow you back. Then use a service like
Friend or Follow
to delete the people that did not follow you back in order to avoid an unattractive follower-followee ratio. Rinse. Repeat. If your tweets are worthwhile, you'll have loyal followers in no time."
You can check
my Twitter account
, and see for yourself. Just scroll down the list, do a few spot-checks here and there, and it becomes very clear which ones are real followers, and which ones were created by software and basically are Twitter ghosts.